Dec. 07, 2016
Recently, the first domestic weathering steel long-span steel arch bridge (Dalian Puwan New Area on the 16th Road Bridge) is constructed by the China Railway BaoJi Bridge Group Co., Ltd. Which has completed the total bridge Project volume of 25%, for the smooth construction of the bridge across the road to lay a solid foundation.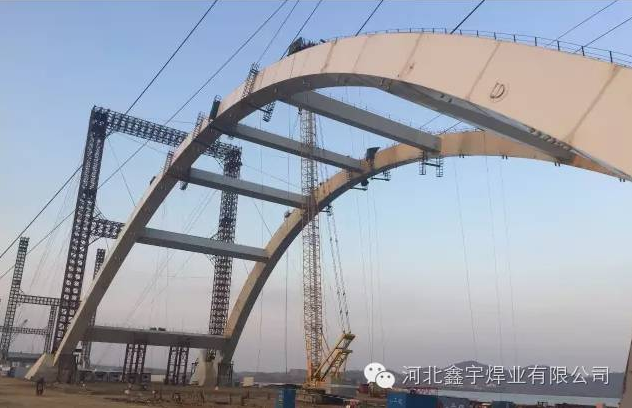 The main bridge steel structure construction was started in May 16, 2016, which lasted more than 190 days. During this period, the bridge welding completely selected steel wire from XinYu as the workpiece welding filler material. This is a success strories for Hebei XINYU Welding Co., Ltd.
The main bridge steel structure of Q345qENH, Q345qENH-Z15, Q420qENH weathering steel, our weathering steel welding wire in welding test not only has high strength, but also has good low temperature impact toughness. Whose mechanical properties Index reached the requirements of high-strength weathering steel.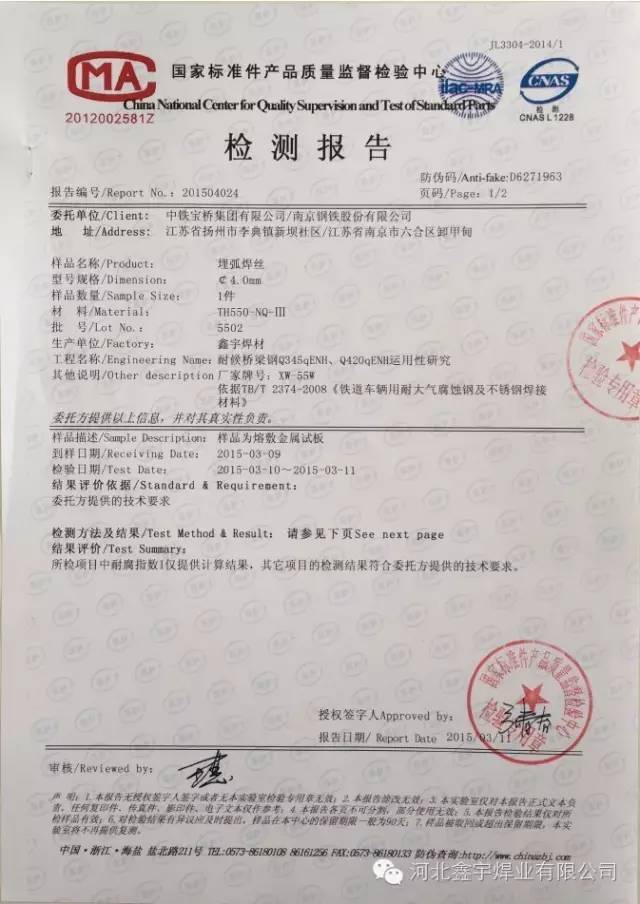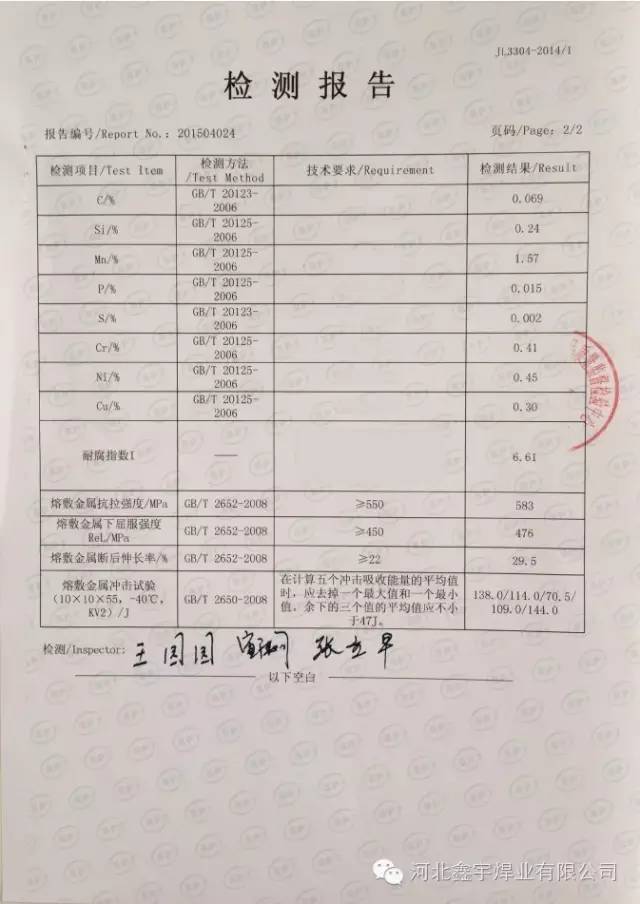 If you need high strength steel wire, please contact us at your any time. After all, we have many years experience on welding wire field.